Compare car insurance by the kilometer?
4 min read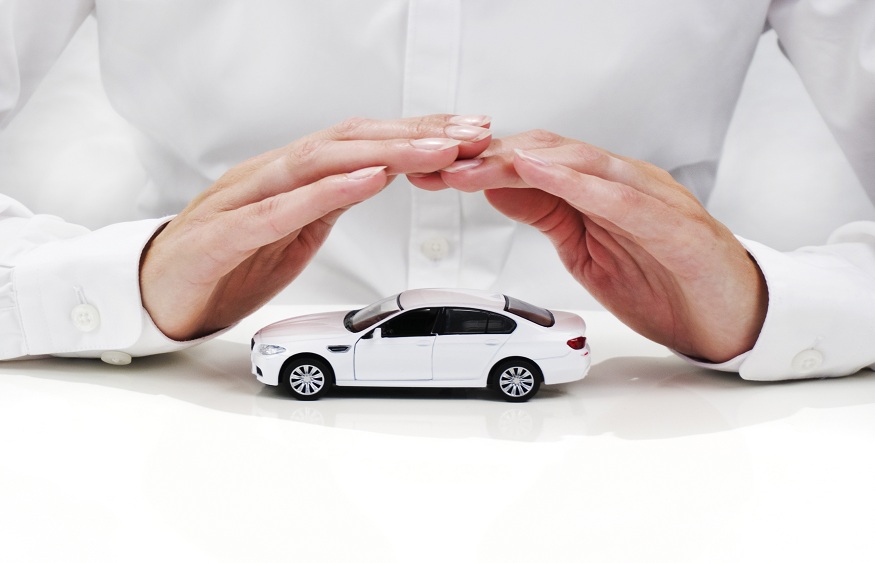 Straight from the United States, the offer of car insurance per kilometer, also known as "Pay as you drive" insurance, allows you to pay an annual contribution of car insurance adapted to the number of kilometers you travel, in other words, to the actual use you make of your car. Discover its benefits.
How does car insurance per kilometer (km) work?
There are two types of car insurance per kilometer:
Insurance to the nearest kilometer. Its operation is simple: each month, you pay your car insurance premium according to the number of kilometers actually travelled. If this formula allows you to make substantial savings, it requires that you be particularly vigilant as to the use you make. of your vehicle. Indeed, in the event of excessive mileage, you will lose the advantages of this type of offer. So, if you live in Biarritz and want to drive every month to visit your parents living in Lille, this option is probably not the most suitable for your situation.
The mileage package. This is probably the most common formula. It is based on a mileage package of between 4,000 and 20,000 kilometers that you agree not to exceed in order to benefit from a reduction in your car insurance premium. If you only use your car for your home-to-work journeys but you finally plan to get behind the wheel to go on vacation in Spain, don't panic! You will not be worried as long as you do not exceed the number of kilometers provided for in your package.
On the other hand, if your odometer climbs too much and you exceed the maximum mileage determined with your insurer, the latter may increase your premium and your deductibles at the end of the contract. In the event of a claim, it can even lower your compensation, or even refuse to compensate you. Hence the importance of remaining vigilant!
An automatic mileage record thanks to the installation of a box
First question: how to calculate the amount of the contributions of your car insurance contract in relation to the number of kilometers you drive each year? First of all, the insurer must know the distance you are covering. To do this, you just need to send your insurance company a piece of data, which is actually a mileage report, to get an initial estimate of your driving habits. Then, he will install an electronic box in your car which will send him the mileage at regular intervals.
To find your car insurance per kilometer at the best price, it's here!
Compare now
Car insurance per kilometer is it only for small riders?
If car insurance per km is aimed at all motorists, it is obviously more advantageous for small riders, among whom there are many retirees and young drivers .
For the latter, insurance per kilometer makes it possible to compensate for the effects of the additional premium applied to them by insurers and which considerably increases their car insurance budget. It is therefore doubly advantageous and allows novice drivers to benefit from complete coverage while making significant savings.
If the profile of an insured is an important pricing criterion when calculating the amount of an auto insurance premium, the latter always remains attached to your car (and not to the driver) within the framework of the insurance per km. What does that mean ? If your spouse, your children or a secondary driver take the wheel, the kilometers traveled by each will be counted in the same way by the box and therefore by your insurer. However, you should be vigilant on this point so that the number of kilometers traveled with the insured car is not too high.
What guarantees for insurance per kilometer?
No nasty surprises! By taking out insurance per km, you will benefit from the same guarantees as for traditional car insurance.
The formulas available are also the same. You can therefore take out third-party , third-plus or all-risk insurance per kilometer .
Again, the only difference with conventional car insurance is that your mileage is taken into account as an additional factor when calculating the amount of your car insurance premium.
How much does car insurance cost per mile?
As with conventional car insurance, the calculation of your car insurance premium per km is based on a set of criteria divided into three main categories:
Thanks to our comparator, you only need to carry out a single car insurance simulation per km online et en seulement quelques clics pour obtenir plusieurs devis d'assurance adaptés à votre profil et à vos besoins, classées par ordre de tarifs et sans préférence, lesfurets étant indépendant de toute marque.
With lesferets, you will no longer spend entire evenings scouring the websites of several insurance companies to find the rare pearl. You will also no longer have to make an appointment with a broker to be able to compete with several insurance companies and be sure to really take out the best one.
Make a comparison to find cheap insurance per kilometer
Last advantage and not least: the price! By requesting a car insurance quote per kilometer on lesferrets, you will save an average of €360* on the amount of your car insurance premium. It's worth it, right ?
Compare insurance quotes per km to save an average of €360*