Get the Right Plywood for Your Wardrobe
3 min read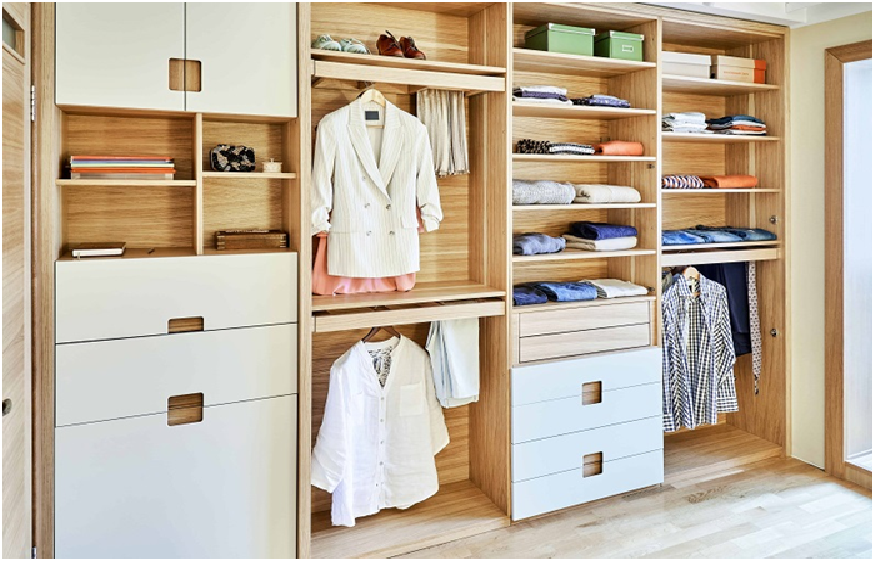 Cupboards are an essential feature of any home's interior design. Choosing the appropriate cabinets can greatly improve the organization of your home and life. Stacking items on the countertop or on the side of the interiors seem to be something you don't want to do when you're creating the home of your dreams. What most people want is to remodel or arrange their rooms in a manner that allows them to install beautiful storage units. If you're thinking about installing built-in cabinets in your home, know that you've made a wise choice. The only thing left to figure out is what kind of material to use for built-in cupboards.
Some types of plywood that can be used for wardrobe are as follows –
BWP stands for 'boiling water-proof plywood, which is also known as Marine Plywood and is completely waterproof. It is extremely durable because it is made of 100% waterproof ply board. The form of this plywood is unaffected by water. When it comes to plywood for wardrobe, this is a popular choice among homeowners because of its waterproof properties.
The boiling waterproof function keeps your cabinets dry and prevents the furniture from bending or warping. In most homes, cupboards are situated in locations where there is little likelihood of receiving sunlight. This is one of the primary reasons that closets lose their luster and attract dampness.
The constant thickness of calibrated plywood is obtained by calibrating this in current high-end machinery. It's a great panel material for use in furniture, kitchen cabinetries, and wardrobes because of its uniform thickness all around. Non-calibrated plywood, on the other hand, is prone to thickness variations and warping, which might alter the overall appearance of the cabinet. As a result, calibrated ply is recommended since it is not only sturdy but also enhances the overall appearance of furniture built from it.
Termites can infiltrate your home and begin eating the foundations of your valuable furnishings. Only termite-resistant plywood can preserve your cupboards free of termites. As a result, it's critical to choose termite-resistant furniture built of high-quality plywood to ensure that your interiors last at least a decade. As the termite problem persists, remember that you have the power to control it. Most people ignore the importance of focusing on the overall quality of plywood sheets for cupboards, as it can make a significant impact.
When building your cabinet, it's critical to use formaldehyde-free plywood. Formaldehyde is used in the production of every plywood sheet, and inhaling 0.4 to 3 ppm of formaldehyde vapor may cause mild to serious irritation in the eyelids, nose, and throat. Watery eyelids, runny noses, and itchy or stinging sensations are common side effects.
Whenever it comes to creating cupboards, always choose plywood that emits no formaldehyde. Cabinets are necessities in any home, whether modern or traditional. Making a poor decision now could cost you a lot of money later, therefore it's best to build rooms with sturdy plywood cupboards.
Conclusion 
As a result, plywood is an excellent choice for cupboards since it has a sophisticated appearance and is extremely durable. The type of plywood you use will have a significant impact on the type of cabinet you end up with. When choosing lasting plywood for cupboards, make sure to complete your homework. There are many various varieties of plywood for wardrobes to pick from, but the BWP grade as well as termite-proof ranges are the most popular for home furnishings.
The most common applications for this product and its numerous forms are plywood gates, beds, wall panels, closets, and so on. You can get the right plywood for your wardrobe from an authorised dealer of CenturyPly. You can also shop for authentic plywood for your wardrobe from their Eshop.