Best Craft Ideas for Children on Valentine's Day
4 min read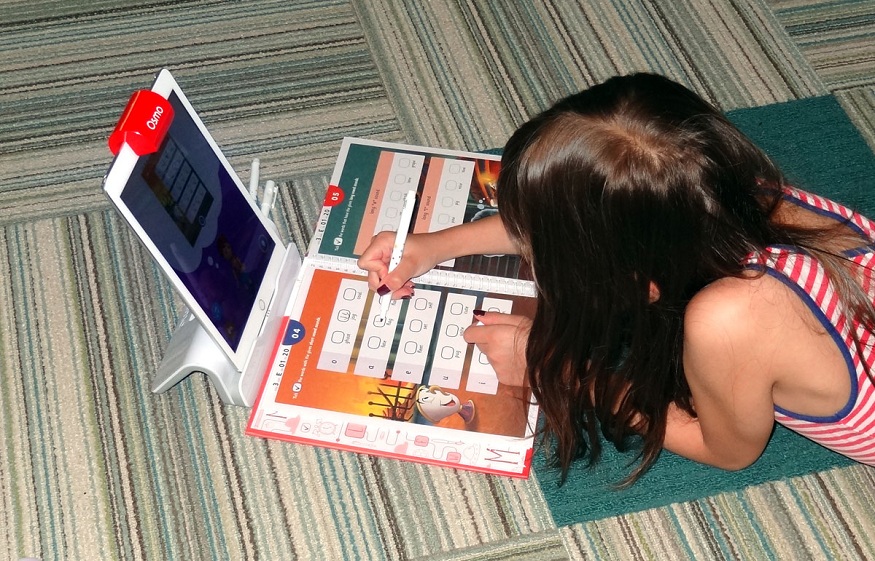 Valentine's Day is celebrated across the world with great happiness and joy. It is the day when you express your gratitude and feelings for your loved ones. What would you do to make kids understand about this day? The best way would be to teach them to make craft items for Valentine's Day. To mark this day, you can encourage your children to make creative and innovative craft items with the materials easily available at home. These craft activities keep children engaged and active throughout the celebration and enable them to learn creativity at the same time. You can choose interesting craft ideas for kids on Valentine's Day themes.
What are the craft items you can possibly choose for your children? You can help kids make cards, flower bouquets, garlands, bookmarks, etc. Little ones are extremely curious about learning new things. Therefore, it would be great to teach kids about the day of love and appreciation for their loved ones through craft activities. Learning valentine crafts for kids helps them become creative and enhance their imagination skills from an early age. Kids think out of the box to bring some creative ideas to the table. You can encourage them to express their ideas to make beautiful crafts for Valentine's Day.
Art and craft activities are an integral part of the school curriculum. Kids participate in craft activities to enhance their creativity skills. Sometimes, it is also great to keep craft activities as per the occasions or festivals they are celebrating. This helps them stay active and keep their festive spirit alive during the celebration by making crafts. You can teach kids how important it is to participate in craft activities to expand their knowledge on various topics. They can learn how to follow instructions, organize things and develop patience in getting the desired result they are looking for.
Easy Valentine's Day Crafts Ideas for Children
Kids are very creative when it comes to making craft items. They can imagine things and bring out something really beautiful with the materials you give them. Therefore, you can provide them with the best Valentine's Day craft ideas for kids. Check out some easy craft ideas for kids given below.
In this activity, all you have to do is take a piece of cardboard and cut it into the shape of a heart. Paste the heart-shaped cardboard on the tip of the popsicle stick. Then, paste a pair of googly eyes on the cardboard, followed by some thermocol balls and glitter for the decoration.
This is a very simple activity where you need to take red color crepe paper and cut it into the shape of a heart. You need to make multiple tiny hearts with crepe papers. Now, punch a hole at each end of the heart-shaped paper. Finally, you use a thread to pull them through to make a garland.
In this activity, you need to make a Valentine's card for your loved ones. All you need to do is take a sheet of paper and fold it into halves. You can color the paper red or any other color you like using crayons or watercolor paints. Draw a heart-shaped structure at the center of the paper and paste some decorative items, such as glitter stones, colorful sprinkles, ribbons, etc., to make it look visually attractive. Finally, you can write a beautiful message for your loved ones on the card.
Most people have a habit of reading novels or other books as a hobby. You can give them a hand-made bookmark for Valentine's Day. All you need to do is take a piece of paper and cut it into a rectangular shape. Draw a few heart-shaped structures on paper, followed by some beautiful flowers. Color them and make them attractive by adding glitters, colorful threads, thermocol balls, etc. Finally, punch a hole at one end of the rectangular-shaped paper and attach a ribbon to complete Valentine's Day bookmark.
Benefits of Learning Valentine's Day Crafts for Children
Craft activities are an excellent way to expand your children's creativity. To begin with, kids can keep it simple and gradually increase their difficulty level based on their experience in making craft items. Apart from enhancing your children's knowledge about Valentine's Day by teaching them pictionary words, conducting drawing activities, practicing worksheets on Valentine's Day, etc., you can also teach them to make craft items based on Valentine's theme. The benefits of learning various craft items for children on Valentine's Day themes are mentioned below.
It develops critical thinking and cognitive skills in children.
It improves children's concentration and patience while making craft items.
It enables children to express their love for their family, friends, and pets effectively through craft activities.
It develops fine motor skills in children.
It enhances drawing and coloring skills in children.
It allows children to express their ideas creatively on developing craft items for Valentine's Day.
It keeps children active and engaged while making craft items.