How VoIP Can Improve Your Customer Service and Call Center Efficiency
3 min read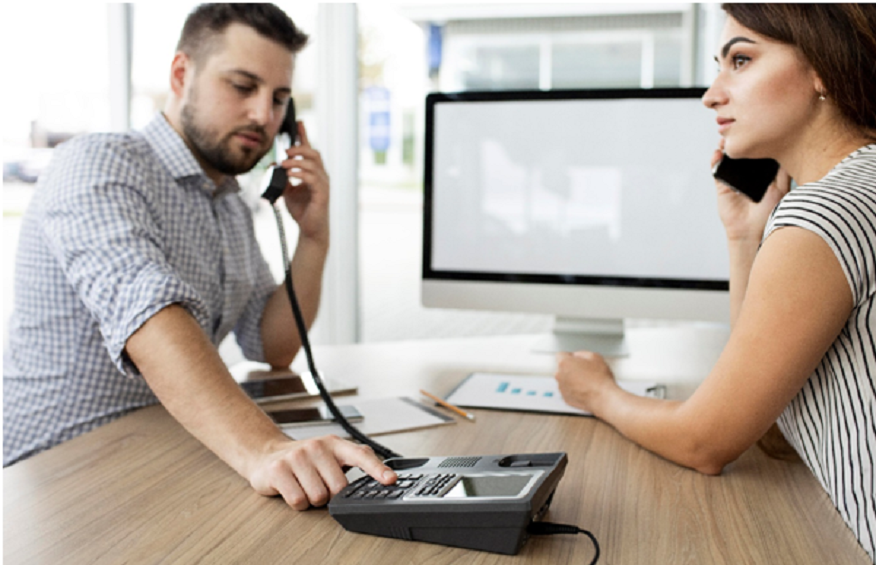 Customer service is a crucial aspect of any business. It helps resolve issues, build trust, and increase brand loyalty. VOIP offers various features to help improve your customer service capabilities. These features include Interactive Voice Response (IVR), automated greetings, intelligent routing, and more. This blog will discuss how VOIP can improve your call center efficiency and boost customer satisfaction.
Improved Customer Engagement
VoIP allows customer representatives to work from anywhere as long as they have a reliable internet connection. It also makes it easy to scale the system when the business grows or moves to a different location without paying for costly infrastructure upgrades. Many business VOIP systems have advanced features like interactive voice response (IVR) and intelligent routing. The ability to customize calls with a complete customer profile helps agents build rapport and deliver a personalized experience. Customers value brands that listen and provide a consistent, positive customer experience. In fact, according to a PwC survey, one in three customers will walk away from a brand after just one negative experience. With a complete, up-to-date customer profile, agents can address the caller's issues more quickly and efficiently than ever.
Reduced Costs
Aside from offering the flexibility to work from home (if they choose), VoIP allows call centers to scale up or down easily without requiring extensive infrastructure. Unlike traditional call center phones, which require expensive hardware and wired phone lines, VOIP is hosted in the cloud and requires only an internet connection and software. VOIP also makes tracking important customer-based metrics like churn rate and customer retention easier. Managers can streamline these processes and monitor team performance by integrating a VOIP system with CRMs and other productivity, collaboration, and sales and service tools.
More Efficient Routing
With VoIP, voice data is converted into digital packets and sent through your internet connection to reach the right destination. Calls are routed based on a person's Dialed Number Identification Service (DNIS) so that callers only hear audio greetings and announcements about the product they want to discuss. This eliminates unnecessary wait time and allows customers to get their questions answered quickly and efficiently.
Adding VoIP to your customer-facing technology stack also makes it easier for agents to track important customer touchpoints, recall relevant information and build relationships with potential clients or customers. The best VoIP systems integrate seamlessly with productivity, collaboration, and CRM software to streamline these tasks.
Enhanced Analytics
VoIP systems allow you to manage all inbound and outbound calls, text messages, and customer interactions from a unified interface. This makes it easy for teams to track their key performance indicators (KPIs), which illustrate the quality of their service. Moreover, a VoIP system offers robust wireless backup, ensuring business continuity even when the internet is down. This feature is important for the financial services sector, which receives thousands of calls daily and requires high reliability to maintain revenue streams. With the right VoIP system, you can also implement automated call-back features. This allows customers to leave a message and receive a call back in a few hours. This can help to reduce call volume and improve customer satisfaction. VoIP also enables you to assign your team members with direct numbers or extensions so customers can easily reach them, regardless of location.