Professional Painters vs DIY Painters: What's the Difference?
3 min read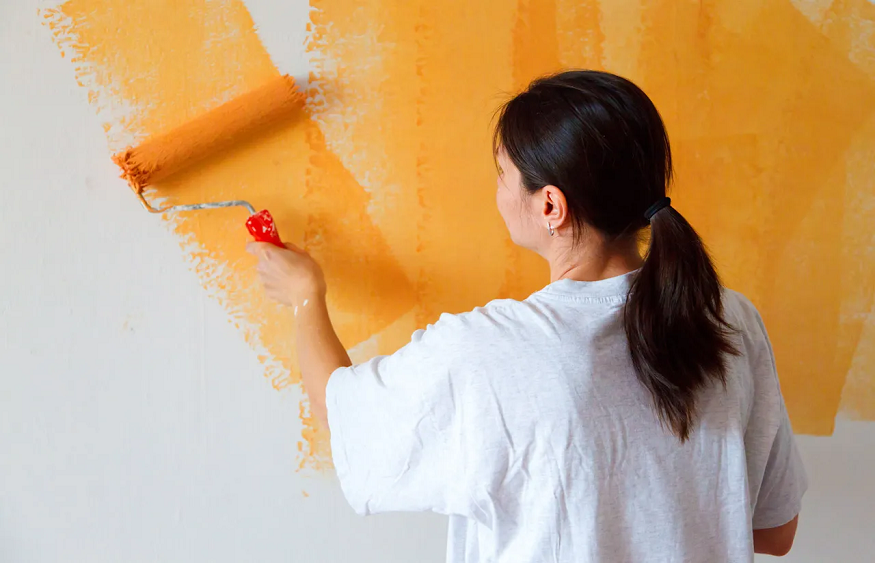 Whether you need to repaint your home or office, chances are you're wondering if it is better to hire a professional painting contractor or do it yourself. There are definite advantages to both options, however, there are also key differences between a professional painter and a DIY painter. Read on for five key differences that will help you decide if a professional should take on the job.
Experience
One of the biggest differences between a professional painting contractor and a DIYer is experience. Professional painters often have years of experience in their field, which means they know exactly what kind of paint will work best for your project, they understand how to prepare surfaces properly, and they can diagnose any potential problems that may arise during the process. On the other hand, DIY painters may not have as much experience with painting or even with handling certain tools, so they may run into more issues than a professional would.
Time frame
Another difference between a professional home painter and DIYer is the timeframe. A professional painting contractor is usually able to complete projects much faster than a DIYer because a professional home painter has the knowledge, skill set, and equipment necessary to handle large jobs quickly and efficiently. Furthermore, many professionals offer additional services such as wallpaper installation and drywall repair that could save you time in the long run.
Tools & Materials
DIY ers typically don't have access to the same quality of tools and materials that professional painters do, since buying them all individually can be quite expensive. In addition to better quality tools and materials, most professional painters also offer warranties on their work that can help save you money in case something goes wrong down the line. Professional painters also tend to use specialized techniques like spray paint that can make tasks easier and faster than if done by hand alone.
Safety Considerations
Finally, safety measures should always be considered when deciding whether or not to hire a professional painting contractor or tackle a painting project yourself. Many tasks involved in painting such as using ladders can be dangerous if not done correctly. Therefore, it is important to consider hiring a home painter who has been trained in how to safely handle these tasks before attempting them yourself. In addition, some paints contain hazardous chemicals such as lead-based paint which require special handling procedures as this might be something best left for the pros rather than taking on yourself!
When deciding whether you should hire a professional painter over tackling a project on your own there are many factors at play including cost savings versus time savings (and sometimes safety savings!) Taking these differences into account will help you decide which route makes sense for your needs! Whether it's hiring a pro home painter or rolling up your sleeves yourself, we wish you luck with whatever decision you make! At the end of the day just remember, no matter what route you choose, investing in quality colour shades upfront will result in longer-lasting results down the road.