10 of the best tourist destinations to visit in 2019
3 min read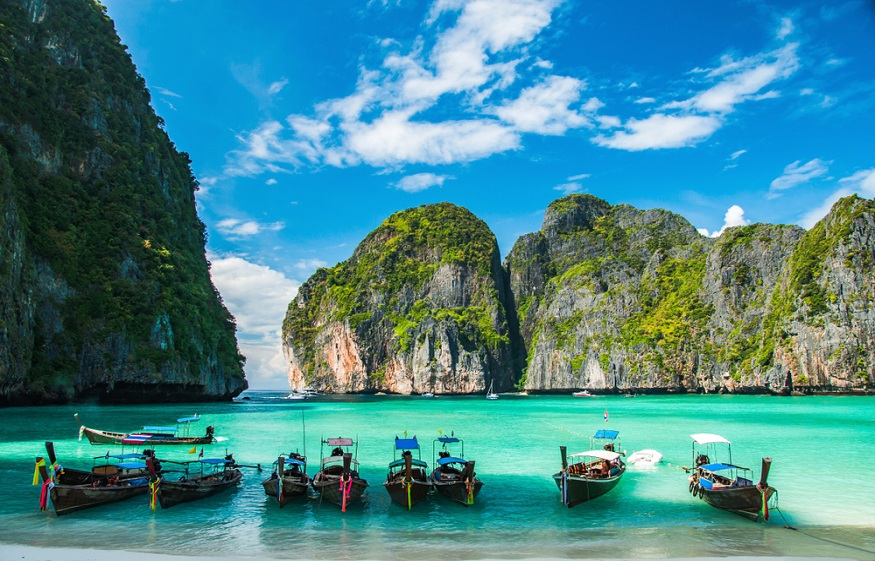 Planning a trip for the coming year is one of the best ways to stay motivated and inspired.
We've put together a list of the top 10 travel destinations for 2019 to inspire you to look beyond the obvious and make it a little easier. Some destinations are great classics (nothing is stopping you from rediscovering them), while others, more recent, are just waiting to be discovered.
1. Perth, Australia
Overshadowed by the notoriety of Sydney and Melbourne, this Western Australian city should be on your 2019 bucket list. It's closer to Europe, the weather is great, its beaches are always bustling and wildlife is immensely diverse (there are even penguins!). And, my friends, you should stop at Kings Park – an incomparable green oasis in the heart of the city for more information visit our travel blog .
2. Singapore
This city-state continues to be immensely popular. Maybe it's the impossibly cool (and 'Instagrammable') infinity pool atop the Marina Bay Sands hotel or the countless food outlets that dot the city and offer fantastic food – Singapore has that certain something. which attracts visitors again and again. Culturally, Singapore is hot this year with a sustainable light arts festival earlier this year and the open-air Ultra Singapore electronic music festival in the summer.
5. Seattle, USA
After undergoing a series of redevelopments in many of its strategic locations, Seattle 2.0 will take full center stage in 2019. Head to the Northwestern region of the United States to enjoy a fine coffee in the motherland of contemporary coffee (Seattle is the hometown of Starbucks) and take in fabulous views from the newly renovated Space Needle. The Capitol Hill neighborhood, which offers an incredible variety of options to brighten up your evenings, is worth a visit.
6. Namibia
Always a favorite destination for seasoned travellers, this country remains a hidden gem for most people. So it's time to check it out, especially if you're a backpacker. Located on the southwest coast of Africa, the country is home to endless deserts, breathtaking landscapes, exceptional wildlife and endlessly entertaining campsites. In addition to all the above attractions, a number of luxury (but reasonably priced) lodges have recently opened to accommodate tourists and adventure seekers.
7. Novi Sad, Serbia
Now it's a real hidden gem. In Serbia's prettiest city, there's no need to loosen your purse strings. Traces of its rich Austrian, Hungarian and Yugoslav past can be seen on every street corner. The Petrovaradin Fortress and the monasteries of Fruška Gora are two interesting sites within the city and its surroundings. It is also home to a wide selection of museums. Summer 2019 would be the perfect season to plan a trip to this destination and soak up the sun along Štrand, Serbia's most coveted beach.
8. Berlin, Germany
A tourist destination of weight that fights against the lack of activities for visitors. The city is, however, famous for its magnificent architecture, world-class museums, vibrant nightlife and flowing beer. On top of all that, the new year marks a milestone for the city: the centenary of the Bauhaus . Many exhibitions will take over the city on the occasion of the 100th anniversary of the Bauhaus School of Fine Arts which will take place in 2019. If you like design or architecture, this is the perfect time to go there. a lap.
9. Costa Rica
Costa Rica is increasingly popular, so go check it out before the mass tourism arrives. Costa Rica offers a unique blend of stunning nature, from rivers and tropical rainforests to beaches and volcanoes. Its inhabitants are also warm and the atmosphere is particularly relaxed, which makes it the ideal place to learn Spanish , for example. Fun fact: one of the reasons the country is so relaxed and peaceful is that it doesn't have an army. This decision dates back to 1949 and since then, the country can be said to have reaped dividends.
10. Lisbon, Portugal
A splendid combination of glorious weather, authentic cuisine, cultural treasures and countless affordable attractions. Go to Belém to discover the botanical gardens or, further east, to Alfama to enjoy a breathtaking view of the city, or simply explore the different districts scattered around the four corners of this hilly city (take one of its old trams is also a must!). Do you have time ahead of you? Learning Portuguese in Lisbon could well become a highlight of your year 2019.