Guide to Apply Anti-Aging and Brightening Cream
4 min read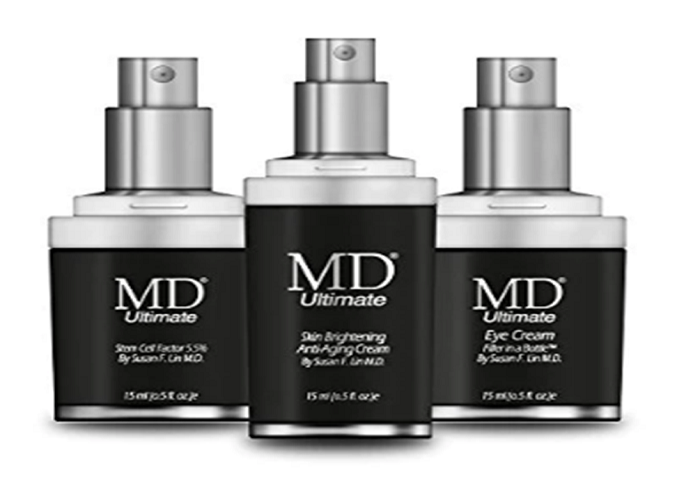 Anti-aging and brightening cream include a high concentration of active chemicals, which must be used properly for optimum efficiency. You should keep these three things in mind for the best application.
Creams with highly active ingredients are a key component of an efficient anti-aging skincare regimen. Due to this, anti-ageing treatments are frequently the most expensive part of your routine, so it stands to reason that you would prefer to get the most for your money.
Why Use an Anti-Aging and Brightening Cream?
All day long, your skin must endure a great deal of stress and pollution. So, at the end of the day, it needs to be mended and renewed. Additionally, as time goes on, the skin begins to lose its elasticity, necessitating specific care if you want to keep your firmness. The importance of an anti-aging and brightening cream becomes apparent in this situation. Over time, night creams feed, repair, and clear your skin while you sleep. Actually, while one sleeps at night, the skin's capacity for absorption rises. In order to reduce wrinkles and give her skin a youthful appearance, every woman should include an anti-aging and brightening cream in her daily routine.
To get the most out of your anti-aging skincare regimen, you should be aware of the following three things:
How to use
Application in order
When to use
1. How to apply anti-ageing skincare
Respecting your skin is crucial, especially as it ages. The skin has a memory, thus the more pushed, tugged, or pinched a region gets, the more likely it is to become wrinkled.
All skincare should be used sparingly and using the "warm, dab, and massage" technique. Start by gently warming the anti-aging cream for sensitive skin between the fingers you'll be applying them with.
Warm materials absorb more quickly than cold ones, which absorb more slowly. This is important to keep in mind when using anti-aging products since the longer it takes for them to absorb, the more light and air exposure will cause them to break down.
The anti-aging cream should then be applied to the treatment area by gently dabbing or patting it on. This step gives you the chance to concentrate on the areas that require a bit more assistance, such as your:
Eye area
Forehead
The furrow between the brows
Nasolabial folds, or smile lines
Generally speaking, it's best to concentrate your cream application on the regions where wrinkles are most likely to appear earliest. Not sure of their location? Look at the genealogy of your family. How well did the skin of your ancestor's age? Where did they get the most crow's feet?
Finally, gently massage your anti-aging cream into your skin to aid in absorption. This will assist the cream work its way into your skin.
2. The best order for applying anti-ageing skincare
Make sure you're utilizing your anti-aging treatment as the appropriate stage in your skincare routine to get the most out of it. Correctly incorporating new goods into your routine ensures that you'll benefit the most from the activities.
According to the rule, skincare products should be applied in layers based on consistency, lightest to heavy.
Occlusive or emollient chemicals, which assist rehydrate skin by generating a second skin, are frequently found in heavy skincare products. These substances tend to keep out everything else while also keeping moisture in. The active elements in an anti-aging cream for sensitive skin won't be adequately absorbed if you use it after one of these products.
Generally speaking, you ought to utilize:
Waters before serums
Serums before lotions
Lotions before creams
Creams before facial oils
Any product that has a clear, watery look or feel falls under the category of "waters," which includes toners and various acid peels.
3. When to apply anti-ageing skincare products
Your anti-aging and brightening cream's active components will determine this. Because they can make your skin more sensitive to sunlight, some substances are better utilized at night.
These components consist of:
Vitamin A (retinol, retinyl palmitate), including SkinCeuticals Pure Retinol 0.5 Glycolic acid (and other comparable acid-based exfoliation products), including asap radiance serum with AHA/BHA
Useful anti-aging compounds for usage at any time of day include:
Asap Super C Serum, a vitamin C product
Asap Super B Complex, which contains vitamin B3 (niacinamide),
Even if your skincare regimen does not include acids that exfoliate the skin or vitamin A, it is generally preferable to apply anti-aging treatments in the evening.
For starters, numerous rigorous treatments may have an impact on how your makeup is applied and finished. Additionally, your body may commit more energy to regeneration during the night, which allows your skin to benefit more from strong anti-ageing ingredients.
Vitamin C is an exception; it normally comes in a light serum that absorbs thoroughly and doesn't budge on makeup. Applying vitamin C in the morning will help your makeup and sunscreen work more effectively against the sun.
When Should You Start Using Anti-Aging Cream?
In order to avoid fine lines and wrinkles, one should start using anti-ageing cream as soon as one becomes 30 because collagen production begins to decline in their late 20s.
Collagen, hyaluronic acid, retinol, vitamins, and amino acids are components in anti-aging and brightening creams that aid in promoting cell growth.
Whether you have dry skin, oily skin, or combination skin, there is a cream to properly suit your skin type and absorb without any issues; as a consequence, your skin feels nourished and soft rather than like your pillows!
Regular use helps fight aged skin and an uneven complexion.
If the right night cream is used and a suitable skincare routine is created to complement it, the appearance of fine lines, wrinkles, and other indications of aging can be delayed.
Special nutrients found in night creams help fight free radicals.
reduces the visibility of wrinkles and fine lines.
skin tone is evened out.
Skin is nourished.