How Doctor Loans Can Help Doctors Overcome Financial Hurdles
5 min read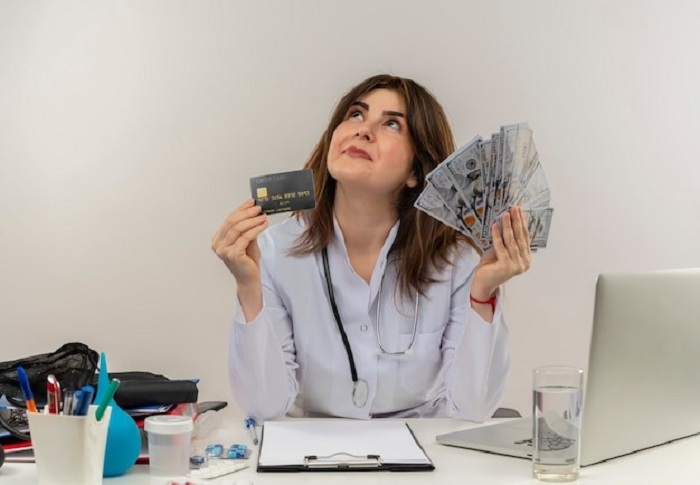 Introduction
Doctors are considered to be the backbone of any healthcare system across the globe. They are responsible for healing patients concerned with their health, making crucial decisions, and providing them with the best possible care. But have you ever thought about the financial hurdles faced by doctors? Starting from their education to setting up their own clinic or hospital, money is required at every step, which is where Doctor Loan comes into the picture. In this article, we will discuss how Doctor Loans can help doctors overcome financial hurdles, along with a detailed comparative analysis of different professional loan offerings.
What is a Doctor Loan?
Doctor Loan is a financial product that is specifically designed to cater to the financial needs of healthcare professionals like doctors, dentists, and others. These loans are offered by various banks and financial institutions in India, which can range from a few lakhs to crores of rupees, depending upon the requirements of the doctors. The primary objective of these loans is to help doctors overcome their financial hurdles, which can range from setting up a new clinic/hospital, purchasing medical equipment, expanding an existing clinic/hospital, or meeting the educational expenses.
Importance of Doctor Loan
As mentioned earlier, doctors face several financial hurdles, which are not just limited to their education but continued in their profession journey as well. Below mentioned are some reasons indicating the importance of doctor loans:
Provides Financial Assistance – Doctors are seen as high-risk borrowers due to the nature of their profession, and hence borrowing from traditional lending options can be challenging. But doctor loans help provide financial assistance to overcome financial challenges, thereby creating a sense of ease for doctors.
Lowers Financial Burden – Professional Loans focus on the principal amount along with the interest rate making it an affordable repayment plan with lower EMI which ensures that doctors do not face financial distress.
Easy Documentation and Approval – As the doctors work in a professional environment, it becomes easier for banks and financial institutions to provide ease of approval due to the specialist nature of the profession.
Flexible Repayment Options – Banks and financial institutions offer flexible repayment options for the doctors to choose from, ranging from flexible EMI, step-up EMI, or progressive EMI. This helps ease the pressure of having to handle high amounts of monthly repayments.
Quick disbursement – Banks and Financial Institutions offer quick processing times for doctor loans to ensure that the medical needs are met in a timely manner, such as hospital expansions, equipping the clinic with state-of-the-art equipment, or any other medical emergencies.
Now, let's dive into a comparative analysis of some of the banks that offer professional loans for doctors.
Bajaj Finserv Doctor Loan
Bajaj Finserv is a renowned name in the banking sector that offers financial support to multiple sectors, including healthcare professionals. Their Doctor Loan is a tailor-made product that provides financial support to doctors and professionals in the medical field. Here are some of the key features of their Doctor Loan:
Loan Amount –Up toRs. 55 Lakh
Repayment Tenure –Flexible tenure
HDFC Bank Doctor Loan
HDFC Bank offers professional loans to doctors across India, providing ease in financial management for medical practitioners. Loan Amount – Minimum Loan Amount Rs. 1 Lakh Max Rs. 40 Lakh
IDFC First Bank Doctor Loan
IDFC First Bank, the youngest bank in the country, offers tailor-made loans to healthcare professionals with doorstep services across India. Loan Amount – Minimum Loan Amount Rs. 1 Lakh Max Rs. 40 Lakh
Axis Bank Doctor Loan
Axis Bank offers a wide variety of loans, including professional loans for doctors across India. Loan Amount – Minimum Loan Amount Rs. 25,000 Max Rs. 50 Lakh
Indusind Bank Doctor Loan
Indusind Bank offers medical practitioners specialized loans to cater to their financial requirements with quick, easy, paperless approval, including doorstep services. Loan Amount – Minimum Loan Amount Rs. 50,000 Max Rs. 25 Lakh
Poonawalla Fincorp Doctor Loan
Poonawalla Fincorp, founded in 1986, specializes in providing financial assistance to small, medium, and large-scale businesses, along with professionals like doctors. Here are some features of their Doctor Loan:Loan Amount – Minimum Loan Amount Rs. 2 Lakh Max Rs. 30 Lakh
Comparison and Evaluation
After analyzing the different professional loan offerings from various banking and financial institutions, it is clear that each product has its own set of benefits, eligibility criteria, and feature offerings. However, the evaluation of which bank is best could depend on the following:
Interest Rates – Interest rates are a significant factor in any loan product, as they significantly affect the final cost of the loan. Looking at the banks we evaluated, IDFC bank has the lowest interest rate, starting at 10.5%, whereas Purewal Finance comes in the last with an interest rate starting from 14%.
Loan Amount – The loan amount that healthcare professionals receive for their financial needs is also crucial, and it should be tailored to their requirements. HDFC Bank and Bajaj Finserve offer the maximum amount of loan, ranging up to Rs. 40 Lakh, whereas Poonawalla Finserve comes in last with a maximum loan amount of Rs. 30 Lakh.
Repayment Tenure – Repayment tenure is another crucial aspect as it helps the borrower pay off their loan in a comfortable manner. Here, HDFC Bank offers the shortest repayment tenure of 60 months, whereas Bajaj Finserv offers the maximum repayment tenure of 96 months.
Processing fees – Additional fees and charges can make a loan product less attractive. Evaluating the banks, Axis Bank offers the lowest processing fees of up to 1% of the loan amount compared to the other bank products evaluated.
Doctor Loan, a tailor-made product, is one of the most beneficial products for healthcare professionals, helping them tackle the financial hurdles they face. The products listed allow flexible repayment options, lower financial burden, and easy documentation to ease the financial stress associated with their profession. The banks compared provide various features that cater to different types of financing requirements; however, healthcare professionals must read the fine print and ensure they fully understand the costs, interest rates, and repayment structures before opting for a Professional Loan. Using Doctor Apps, Professional loans, and Doctor Loan EMI Calculator can also help in making informed decisions. Overall, the banking institutions we evaluated have unique features, and healthcare professionals need to evaluate and pick a product that best suits their financial requirements.