The Dos and Donts of Getting a Personal Loan
5 min read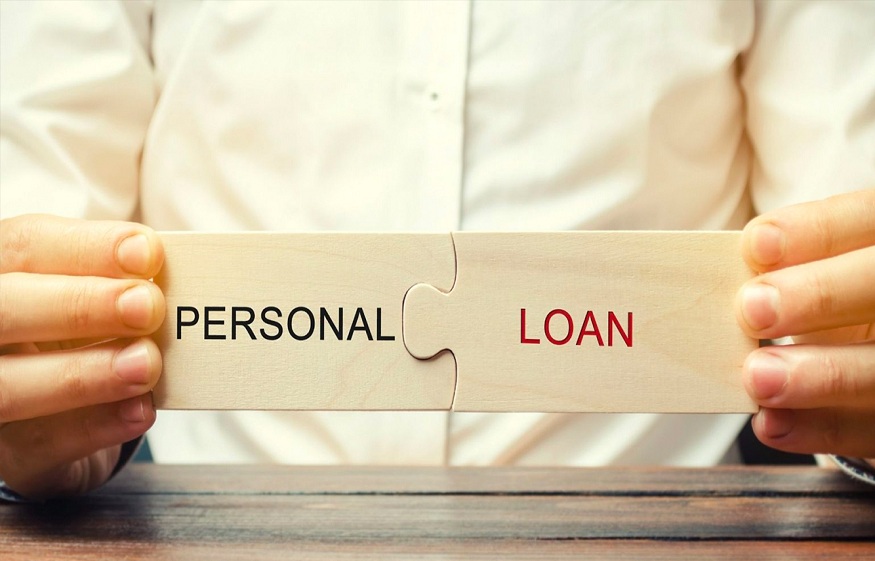 A personal loan is a multi-purpose loan that you can use to accommodate different types of expenses. Whether you need urgent cash to handle an emergency situation or you need to clear a pending bill, a personal loan can serve you right. Personal loans have simple eligibility, minimal documentation, and attractive interest rates. Today, you can avail a quick loan through a money loan app in just a few taps.
These online loans have made financing overly simplified. However, before applying for a personal loan, you must know the do's and don'ts of getting a personal loan.
Dos and Donts of a Personal Loan
If you're thinking about getting a personal loan, then you must start with strong research. The first thing to do is learn all about personal loans, understand the financial jargon and make a note of the do's and don'ts.
Here are some of the lesser known do's and don'ts of a personal loan that can help you make the most of this debt tool.
Do's while applying for a personal loan
1. Do understand the purpose of your personal loan
Unlike Home Loans or Car Loans, which are made to fulfil a specific necessity, personal loans can be used to fulfil any financial need. The two main reasons to obtain a personal loan are to pay off debt or to meet a requirement, such as money for further education, home renovation, medical emergency or meet aspirational needs.
While paying off your existing debt or making a high-end purchase like a mobile or laptop comes at a fixed cost, it may be hard to estimate the budget for home renovation, travel expenses, wedding expenses or medical bills. In such a scenario, it is important to understand the purpose of your personal loan and apply for a loan that sufficesyour needs.
2. Do shop around for the best interest rates
When applying for a personal loan, it is very important to go for the lowest possible interest rate. The lower your interest rate, the lower will be your cost of the loan. Different lenders offer personal loans at different interest rates, you must do comparison shopping before selecting your lender.
There are many online loansites that offer easy comparison of interest rates offered by different lenders. You can also check out the money loan apps andnote the interest rates offered by the fintech companies. Even a slight change in the interest rate can help you save a big amount.
3. Do read the fine print
Before deciding on a personal loan, there may be nothing more crucial than reading the fine print. Read the important information such as the repayment schedule, maximum loan term, any additional charges and options for loan transfer or pre-closure.
Pay attention to the fees associated with your loan. While comparing the interest rates, you must also compare these fees and charges. Make sure your lender specifies clear terms that are easily understandable. In case of any doubts, get in touch with the lender and get the confirmations over email.
4. Do have a repayment plan in place
Before applying for a personal loan, you must sketch a repayment plan. This is very important to avoid loan defaults and missed EMIs. You must calculate the EMI that you can afford and apply for a loan amount that you can afford to repay. You can use an online EMI calculator to find the best combination of loan amount or loan tenure.
While making your repayment plan, do consider uncertainities like a job loss or an inconsistency in your income. It is always recommended to have 3 to 4 months of EMI in your emergency savings account. You may also consider availing a loaninsurance to navigate through such situations.
Don'ts while applying for a personal loan
1. Don't skip your loan EMI payment
Delaying your loan EMI even by just one single day can impact your credit score negatively. In addition to that, lenders charge a hefty penalty if you miss out on your EMI payments. This will increase your loan burden and the total loan cost. Missing out on your EMIs for 90 days is considered a major default. It is reflected in your credit report and can negatively influence all your future borrowings.
To avoid such situations, it is always recommended to opt for an auto-debit facility. This will prevent missing out on loan EMIs due to forgetfulness. In addition to that, always maintain sufficient funds in your account and have 2 to 3 months of EMI in your account at all times.
2. Don't apply for multiple loans at the same time
Applying for a loan with several lenders at once might lower your credit score. In addition to that, you should avoid availing for multiple loans at one time. If you have already availed a home loan and a car loan, then do not opt for a personal loan.
Make sure your total loan EMI does not exceed 30% to 50% of your FOIR (Fixed Obligations to Income Ratio). Your FOIR is a crucial indicator of your loan eligibility, and it will be impacted if a significant portion of your income is going toward loan repayments.
3. Avoid taking out loans from unknown lenders
There are many lenders available nowadays, but sadly not all of them are trustworthy. Many unlicensed lenders currently impose excessive fees without justification. Before picking a lender, always read reviews online, and on the PlayStore.
It is always a good idea to avail a loan from an existing lender. If you already have an existing relationship with the lender, then you may get the loan at a lower interest rate. It further simplifies the paperwork. Always make sure to know about the lender in detail before signing up for the loan.
Conclusion
Nowadays, getting a personal loan is very simple thanks to money loan app facilities.But when presented with several options, making the right decision may be tricky. You will benefit from the aforementioned dos and don'ts in this regard.
Before obtaining an online loan, make sure to check your credit rating and have a repayment strategy in place. Only take out a loan when absolutely necessary, and shop around for the best deal.