List of Top 5 Data Analyst Online Courses You Need in 2023
5 min read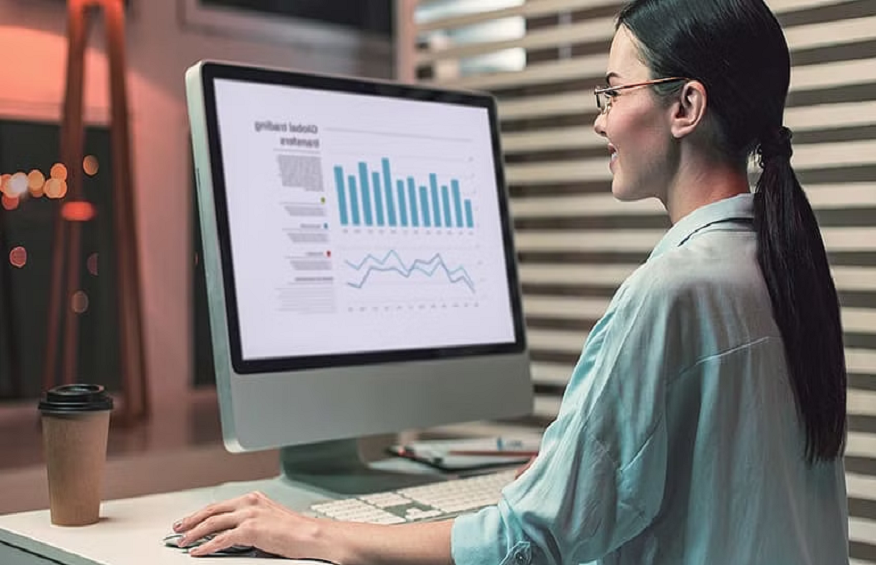 Every tech enthusiast aims to build a thriving career in the field of technology. And these days, data analyst job roles have come out at the top by providing essential knowledge and skills that learners need to survive in today's market. An individual can easily opt for a data analytic course in various modes. However, online courses are the best way to understand data analytics conveniently and easily.
Online data analytics courses provide adequate knowledge of various visualizing tools essential for a prospering career in data analytics. Online programs cover theory & practical concepts that offer several features, making courses more beneficial for learners.
Online data analyst courses allow Learners to gain the useful skills and knowledge required for a successful career. However, there are a lot of online learning possibilities, making it challenging to select the best one.
The five beneficial data analyst online courses every student should take are here.
DataCamp: Data Analyst with R
This course aims to hold beginners' interests in learning data analysis to an advanced level. The course will offer learners basic knowledge of R. Mentors usually teaches with the help of R programming language to deal with data analytic queries.
Additionally, learners will comprehend, visualize, and clean data using R. They will also gain knowledge of machine learning and statistical analysis. R language works competently on statistics; if you want to improve in analytics, R is the way to go.
DataCamp's solid statistics modules, projects, and learning materials built by experts make it an appropriate choice for beginners. The platform features 19 data analyst online courses that can help an individual to boost a career in the data analytic field. Each online course consists of 4 hours of learning material.
The entire program is self-paced and online. Learners can learn and complete the course at their pace.
Udacity: Become a Data Analyst
This data analytics program will help learners become experts through data analysis and providing data-driven solutions using their findings. To fully understand their module, the platform suggests learners have prior knowledge of SQL and Python.
Udemy's online data analytics courses help tech experts switch to a data analytics career. Their program offers flexibility to help the learners easily study and work simultaneously. Any individual can complete the course in a minimum span of four months.
The program covers data analytics concepts such as visualization, wrangling, and statistical analysis. Here, mentors help students learn or use analytic tools and work on real-world projects using the Python programming language. In addition, mentors are present to provide learners with technical knowledge and hands-on experience on industry projects.
Learnbay: Data Analytics Program
Learnbay's expertly curated data analytics certification course with industry experts, one-on-one guidance, industry-relevant projects, and valuable certifications makes it an exceptional option for online courses. The modules provide an introduction to data analytics, knowledge in statistics, machine learning, Python, data analysis tools, and Excel.
In addition, the platform also provides domain specialization and placement support to help learners get placed in top MNCs after course completion. The course will provide learners with mock interviews, interview calls, and one year of job support. Learners with a good academic background in their bachelor's or at least one year of experience in IT/non-IT sectors are eligible for the program.
The course is excellent for aspirants wanting to switch to data analytics with the help of trained mentors. Simultaneously, they offer IBM and Microsoft certifications that help learners grab better job opportunities in their preferred sector. Learners can also gain hands-on experience on practice projects provided in data analyst online courses.
Springboard: Data Analytics Career Track
The data analyst online courses by Springboard will help you gain hands-on experience in the tech sector. Every student will learn through an expert mentor and coach to become job ready in the industry. They will help students learn about the theory and practice of a career as a data analyst.
Learners gain experience in using critical thinking to solve business problems. They will learn how to use Python and SQL databases to visualize and analyze data. Learners also get training in conveying the findings to business partners and managers. Overall, they will become better at problem-solving used in today's business world.
Learners need at least two years of experience using programming, design, and office tools. However, their data analytics knowledge is not needed, as beginners can also apply. The course can surely help techies who are looking for an entry-level role in the data analytics industry
Also, read Future of Data Analytics Career
CareerFoundry: Data Analytics Program
The data analytics program offers expert-level coaching and one-on-one mentoring to learners. Their goal is to help learners without prior experience gain the skills needed to land a job in the industry. Learners will get industry insights with the help of data analyst experts to help them plan their careers accordingly.
The program offers part-time or full-time learning mode and also deliver the ability to switch between the two modes if necessary. The curriculum focuses on providing real-world problems to learners, so they can enhance their problem-solving skills. The program is useful for learners in building portfolios that help them gain a job after graduation.
The online data analytics courses are available for anyone willing to dedicate a minimum of 15–20 hours a week. Learners will develop their skills in AI, statistical analysis, testing, team collaboration, and shareholder management.
Conclusion
Whether you want to become a data analyst or enhance your current skills, you require the help of a mentor. The data analytics market is fast becoming a booming sector for tech companies to invest their resources. The demand for reliable data analysts has also become more with the expanding market.
You should invest in a good online course where learners get useful help to become successful. Before delving deeper into data analytics, selecting a domain of interest is advisable. To become industry ready, search for online data analytics courses where you gain knowledge, training skills, relevant industry-based projects, and acquire valuable certifications.