The Right Wash basin for all your needs
4 min read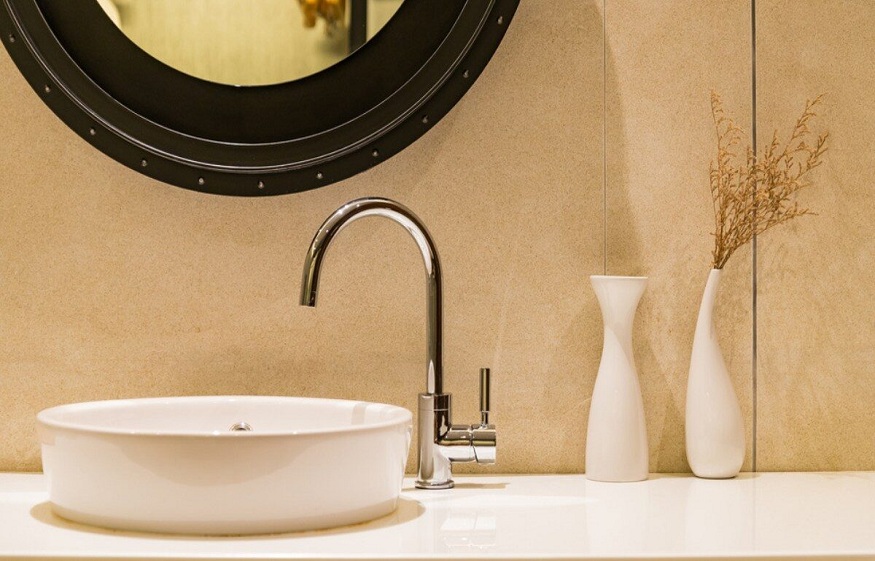 Whatever your vision for a bathroom project, a quartz wash basin can be seamlessly integrated with your plans. These wash basins can meet the demands of your imagination and will prove to be a valuable addition to your bathroom design. With a quartz wash basin, you can count on the highest level of longevity in versatility, performance, and easy maintenance. Quartz is non-porous and with proper cleaning, does not harbor growth of molds or mildew. Whether it is your bathroom or your kitchen, quartz wash basins and sinks are fast becoming popular among people.
For years, the traditional stainless steel sink has been the standard choice for your kitchen. It is neutral and durable and of course, what everyone uses! But if you want something different and modern, go for the quartz wash basins and sinks that are so stylish that they will undoubtedly become the focal point of your kitchen and bathroom. Want to know more about Quartz wash basins? Well Here is everything that you may want to know and probably more!
What is a Quartz sink?
Quartz is a hard mineral comprising silica along with other impurities and is found in igneous and metamorphic rocks. A quartz sink is made up of 80% natural quartz mixed with 20% acrylic resin. Quartz is a very dense stone that is crushed and mixed with acrylic resin to make a natural-looking surface that is both long-lasting and affordable.
There are several advantages of using quartz sinks in kitchens and bathrooms, including the ones given below:
Durability

– Quartz composite is one of the most durable materials available. Quartz wash basins are low-maintenance and very easily cleaned as they are resistant to stains, dents, chips, and scratches.

Smooth and non-porous

– Quartz is a smooth and non-porous substance which makes it an ideal choice for bathrooms and kitchens where exposure to various substances is unavoidable for wash basins and sinks. The 80:20 mixture of natural stone and resin creates a non-porous surface that does not absorb food particles and other substances. When you use natural stone products, then the small pores on the surface of the sink can absorb stains and liquids which are very difficult to remove. You may have to use harsh chemicals to remove these stains and odors, which is not good for the longevity of the washbasin. Quartz surface, on the other hand, can easily be wiped clean with warm water and soap.

Retains color

– Quartz offers a wide array of colors and tones, allowing you to find the perfect match for any color scheme in your home. It keeps its color exceptionally well, making it a popular choice among users. Gone are the days when you had to worry about the porcelain chipping, and scratching with use as the quartz sink maintains its smoothness and uniformity in any situation.

Relatively quieter –

A quartz sink has soundproofing properties that make it significantly quieter to use than other materials. If you are fed up with your pots and pans rattling in the silk, go for this natural material that will reduce the noise around your kitchen.

Various Installation options

– A quartz composite sink can be top-mounted or under-mounted as per your requirement. Moreover, there are plenty of options for basin depth, shape, and width along with bowl configuration. Quartz wash basins are manufactured in almost all shapes and sizes, so you are sure to find the one that suits the needs of your bathroom or kitchen. You only have to think about the color and the configuration before you set out to buy one. You can even find small square or round designs to fit any corner of your kitchen or bar. Go for a large single-bowl design if you have a large family.

Visual appeal

– Although natural stone offers more versatility in patterns and colors, the quartz composite sink can still offer various patterns and color variations that make it visually appealing. The quartz will have a typical flecked appearance if the quartz is coarsely ground. Finely-ground quartz is used to make wash basins that have a solid color and smooth texture. Manufacturers are known to create amazing patterns and textures with quartz. They sometimes replicate marble or match the looks of cement and stainless steel using quartz composite material. 

Environment friendly

– A quartz composite sink is called a green product as no rock materials are harvested from a quarry for its manufacture. The materials are usually the waste by-products that are a part of other manufacturing or quarrying activities. Even the resins that are mixed with the stone are becoming more natural with the passing days.
Installation of a Quartz wash basin
Quartz wash basins are available in a wide array of shapes, sizes, and bowl configurations. You can opt for a single bowl, double bowl, and multi-bowl sinks having low dividers, among others. You can choose any bowl shape that matches your décor and size- square, rectangular, round D-bowl; the choice is endless. 
If you are looking for a decorative bar sink, choose a small round or square bowl configuration. Choose a large single bowl for the kitchen if you tend to use big cookware in the kitchen. Multi-bowl sinks are a practical option for those of you who prefer to soak your dishes for some time. 
People nowadays prefer to go for an integrated quartz sink for a uniform, seamless look. These sinks are of the same color and material as the countertop. The transition from the countertop to the sink is so smooth and seamless that cleaning is no longer a hassle. The only consideration here is the price factor, as these sinks are usually customized and so more expensive than the regular quartz basins. But, all said and done, they are well worth the money spent because of their visual appeal.
Wrapping up
There are plenty of styles and patterns in quartz composite material, but it depends on your ‌preference and taste as well. Look around and choose the one that appeals to you!