10 Reasons Why Companies Outsource Call Center Support to A Virtual Call Center
4 min read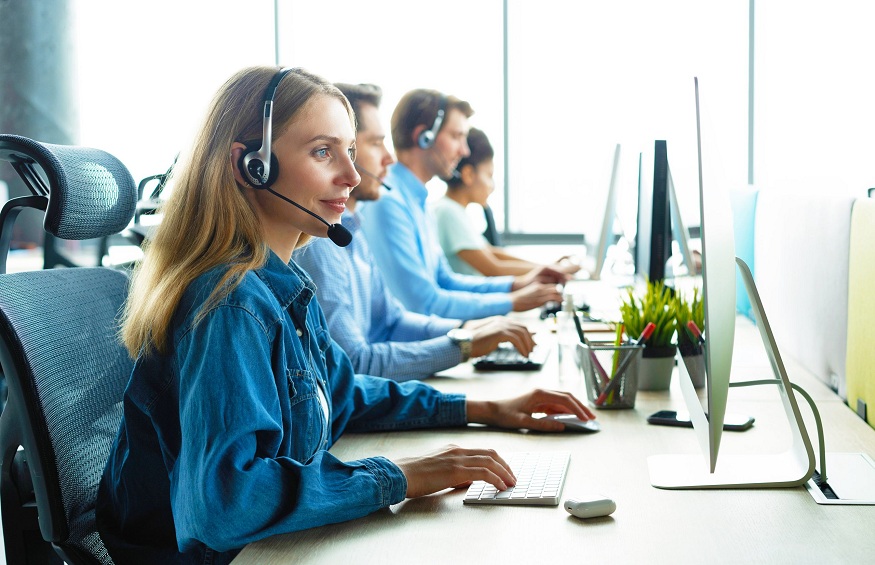 As technology and business have grown in unison, the virtual call center industry has seen considerable growth. The global market of call centers is set to reach $496 billion by 2027.
Companies are rapidly shifting to a virtual contact center to provide better customer service and expertise at an affordable price.
The advantages of outsourcing your call center support services to a virtual contact center are numerous. This article is about ten good reasons why companies outsource their call center support to a virtual call center.
First of all, let's define what a virtual call center is.
What Is a Virtual Call Center?
In a virtual call center, an organization's employees are geographically dispersed. They work from different locations instead of working at a specific workstation run by the company.
The concept of virtual call center support services has been around for quite some time. Still, it wasn't until the widespread use and availability of high-speed internet connections and Voice over Internet Protocol (VoIP) technology that companies were able to realize their potential.
Here are just ten reasons why businesses outsource their call center technical support to virtual call centers:
1. You Have No Upfront Capital Costs
Outsourcing call center support services are typically much lower than having this in-house service. You never have to worry about paying for office space, supplies, or equipment for these remote workers.
Instead, the cloud-based platform you use for your business will house all of your call center technical support operations. Since you're not renting or building out any physical space, you'll save on overhead costs.
2. You Get 24x7x365 Coverage
A virtual call center support service can operate 24 hours a day, 365 days a year, so that customers can access assistance whenever they need it. It is beneficial if you have customers in different time zones who may be calling while your business is closed.
Moreover, virtual call centers operate from remote locations; some are offshore and work in different time zones offering greater flexibility around the clock with customer support services in many languages at affordable rates.
3. There Is No Need for Training Or Technology
Virtual call center agents are typically well-trained in communicating with consumers and delivering top-notch customer service. They are usually very tech-savvy and can quickly and efficiently troubleshoot most technology issues over the phone. Thus, it saves your company a lot of money in the long run on IT expenses.
4. Flexible Staffing Options
An organization can increase its call center support services capacity without making long-term commitments or expensive investments. It can test the waters by first hiring a few agents and then expanding its staffing levels.
5. No Long-term Contracts
Because they're service companies, virtual call centers don't require long-term contracts and are often on a month-to-month basis. You can use them as much or as little as you need any time of the year without being forced into a contract.
6. Focus On Your Core Competencies
Outsourcing non-core functions to service providers allow an organization to focus on its core competencies. The time and resources it saves can develop its core business activities and improve profitability.
7. Improve Customer Satisfaction and Loyalty
Nearly 95% in the contact center field agree that customer satisfaction is the most critical call center metric. One of the most important reasons to outsource is improving customer satisfaction and loyalty.
Virtual call center technical support uses highly-trained customer service reps who know how to handle customer issues quickly and effectively. Everyone leaves satisfied and happy with their experience.
8. Increase Efficiency
Virtual call centers have the technology to improve the efficiency of your call center operations. These include the latest technology in computer telephony, IVR systems, and automatic dialers that increase productivity and decrease costs.
Moreover, a virtual call center can help you solve problems more efficiently by offering more customer service options like email, live chat, and social media options. Your customers will have multiple ways to contact your company no matter where they are located.
9. Get Access to A Wider Market
Call center service providers, especially those based in India, employ highly skilled employees trained in handling different types of customer support requirements. This ensures that the quality of services provided is not compromised.
10. Scalable Options
Virtual call centers are built to handle large call volumes to scale up when necessary. If your company has significant sales events or other special promotions with increased call volume, they can take it without missing a beat.
It is difficult, if not impossible, to do with in-house call center technical support because there aren't enough people available to meet customer demands at peak times.
To Wrap Up Things
The opportunities that virtual call center technical support can provide to your company are endless. A virtual call center will be able to offer you the best customer service experience possible, which will ultimately provide better end-user satisfaction. Thus, the next time you need outsourced call center support services, consider using a virtual call center.