Benefits of Sira Authorised Security Company
4 min read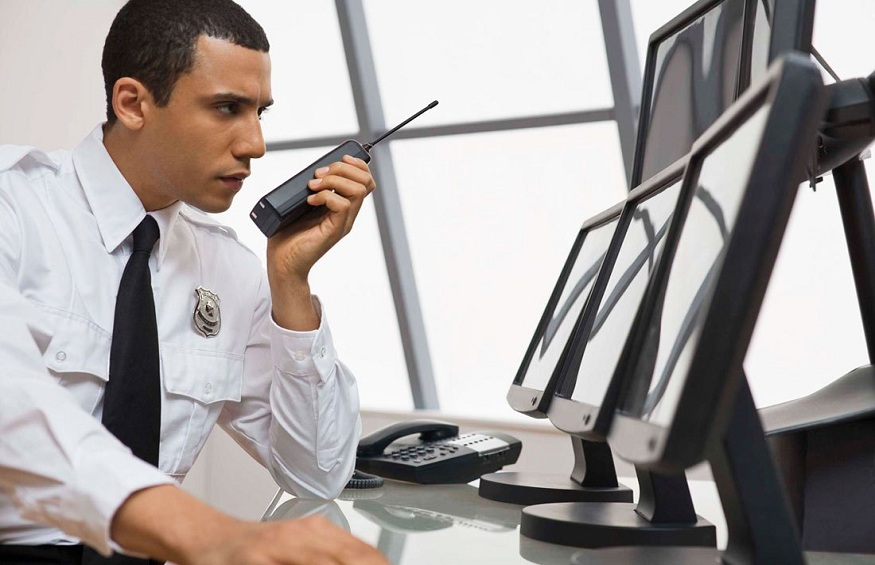 The Security Industry Regulatory Agency (SIRA), ensures the highest level of safety in the security systems. SIRA is an authority that regulates overseas security companies in many regions across the world. When a security company is authorized by SIRA, it implies that the company has met certain standards and requirements set by the agency, which is essential for promised security. Security is a field in which there can be no compromises. This authorization brings essential benefits to the security company as well as its clients.
Here is why choosing any SIRA authorized security company is beneficial:
Safety and security standards: There are specific safety and security standards to adhere to and SIRA authorized security companies ensure to do so. This includes using non-faulty equipment, maintaining a secure work environment, and implementing the required risk management and safety protocols. Clients opting for companies authorized by SIRA can rest assured that the safety and security measures are well-implemented.
Professionalism: SIRA is an authority that brings a certain kind of professionalism to the picture. Any company authorized by this is known to be professional and adhere to all laws with well-trained staff. Clients benefit from this as they can trust that they are working with professionals who are well-versed in handling a wide range of security challenges effectively.
Skilled and trained personnel: The personnel at SIRA are highly skilled and trained. They are professionals who are prepared to handle various security scenarios efficiently. Security companies authorized by SIRA are more likely to invest in extensive training programs for the staff, resulting in a higher level of competency and security.
Compliance with legal requirements: When a security company is authorized by SIRA, this implies that the organization complies with all the legal and regulatory requirements set forward by the UAE government. They ensure that the company follows the law to avoid any legal complications. This includes adherence to specific training, licensing, and operational standards thus making the company operate legally, without any discrepancy.
Ethical and transparent practices: SIRA-approved companies uphold highly ethical standards and engage in transparent practices. Clients can trust that the services they receive are priced fairly and procedures are ethically followed. Communication is open and honest and there are no hidden costs involved.
Reliability: These companies are highly reliable as they have a reputation to uphold, being SIRA-approved. They consistently provide reliable services to their clients. Clients can rest assured that their security needs are tend to, and any security issues are addressed promptly.
Risk management: SIRA-authorised companies are well-informed about risk management principles. They can efficiently help clients identify and assess security risks and help deal with them by providing effective risk management plans. Risk mitigation is important in preserving assets, people, and information for minimal damage to be done.
Advanced technology: Companies authorized by SIRA often use cutting-edge and modern technology in the industry. They are more likely to invest in state-of-the-art security equipment and technology which would significantly enhance the quality of the security service provided by them. These include improved surveillance systems, communication tools, and other security equipment. Clients get access to the latest technology and can enhance their security capabilities.
Customized security solutions: SIRA-authorized companies have the resources and knowledge to provide tailor-made security solutions to meet the specific needs of the clients. They can design and assess various security plans to see if they are effective in providing the services required by the client. They have the experience to address unique security challenges without compromising on quality.
Enhanced credibility: A security company is said to be more reputable and credible if it is authorized by SIRA. Clients tend to look for this authorization while choosing a company as it serves as a validation of their capabilities and commitment to high, non-compromising standards.
Swift response to emergencies: SIRA certified security company is trained to handle situations of security issues or emergencies. They are better equipped to respond quickly and effectively. They follow a set of rules and protocols for a rapid and coordinated response, which are essential in saving assets and curbing harm or damage. The well-trained staff is better equipped to handle such crises.
Cost efficiency: SIRA-authorized companies are very likely to save their clients' money in the long run, even if they seem to come at a premium. They are reliable and are much more likely to deal with any security incidents efficiently and promptly, thereby reducing the costs required for damage control.
Continuous improvement: SIRA-approved companies are required to consistently update their equipment and procedures to align with modern technology and resources available. Clients can expect these companies to be updated with industrial advancements and adapt to the ever-evolving security challenges.
Global standards: SIRA authorization is on par with the global standards of security practices. They provide world-class security protocols and services across the world.
Insurance coverage: Companies need to have appropriate insurance coverage and SIRA makes sure of this. This protects the company as well as clients in case of any unexpected incidents.
Conclusion:
There are a multitude of benefits to choosing a SIRA authorized security company including the integration of a GPS tracking company. These benefits range from legal compliance and professionalism to advanced technology and adaptability. These companies work towards providing customized services to their clients and are of world-class quality. They can expect an enhanced security experience with no compromise on quality. It is a wise choice for individuals and businesses to choose SIRA-authorized companies for their peace of mind and protection against any security issues.